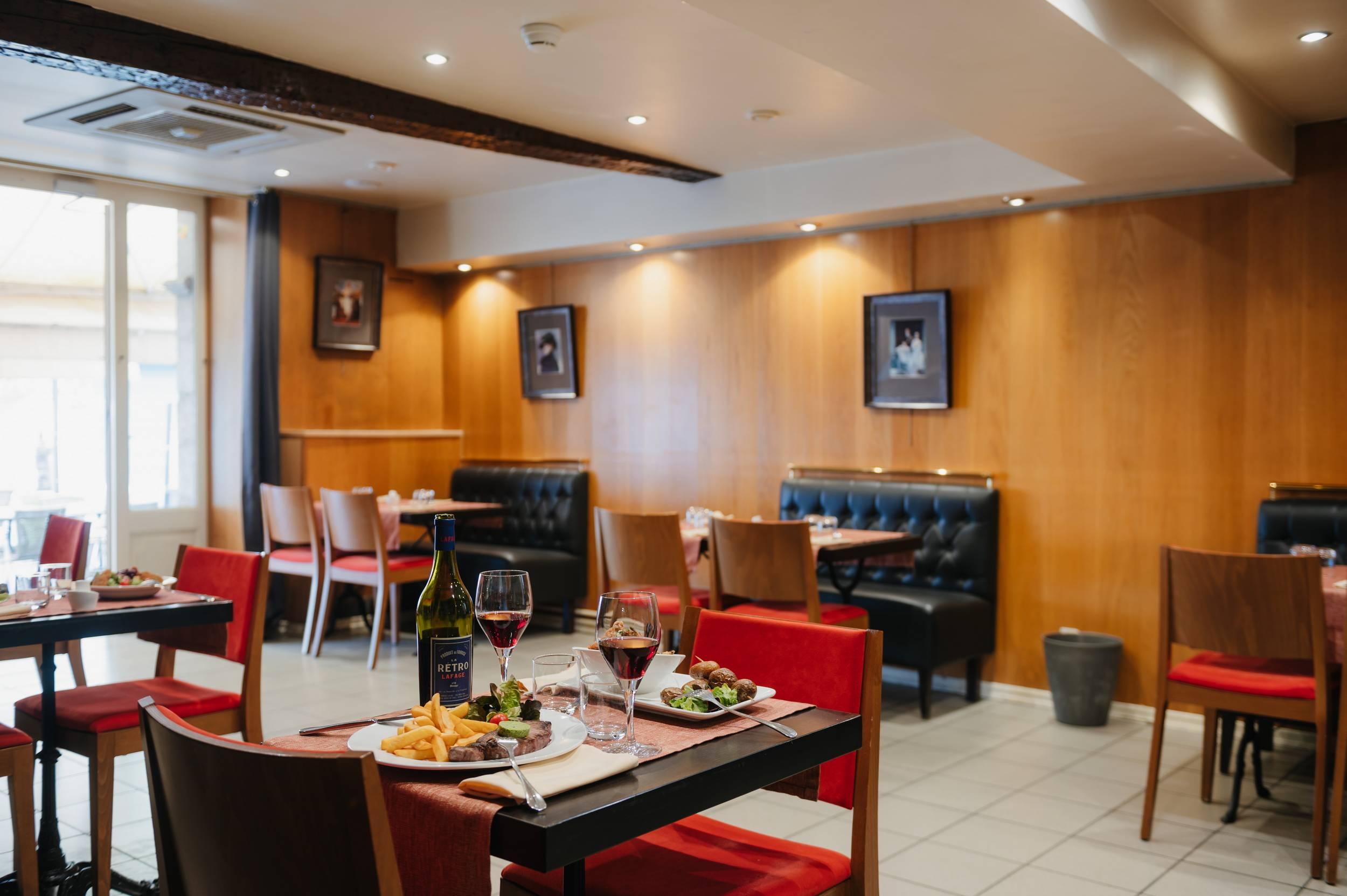 Restaurant
in Embrun
The Hotel de la Mairie restaurant is open every day.
Lunch from 12.00 noon to 2.00 pm
Dinner from 7.00 to 9.00 pm
Socially distanced tables and well-trained staff, for an experience that's both friendly and serene.
The Chef crafts mouth-watering food, served in the dining room or on the terrace. Check out the carefully-crafted, traditional cuisine, using mostly local produce. Mindful of serving dishes crafted from Haute-Alpes produce, the restaurant de la Mairie has earned the label Hautes-Alpes Naturellement. The chef sources seasonal, top quality produce, direct from the farmer.
The dining room looks out onto the sun-drenched terrace with views of a small square in Embrun town centre. You can enjoy your lunch or dinner indoors or out, depending on the season.
Restaurant menu
Menu pricing
Lunch menu from Monday to Friday
Dish of the day 12.50 €
Starters & Main course or Main course & Dessert 15.50 €
Menu Carte
Starter + main dish or Main dish + dessert 24.50 €
Starter + main dish + dessert 29.50 €
Price per dish
Starters 8 €
Main Dishes 19 €
Cheese and desserts 8 €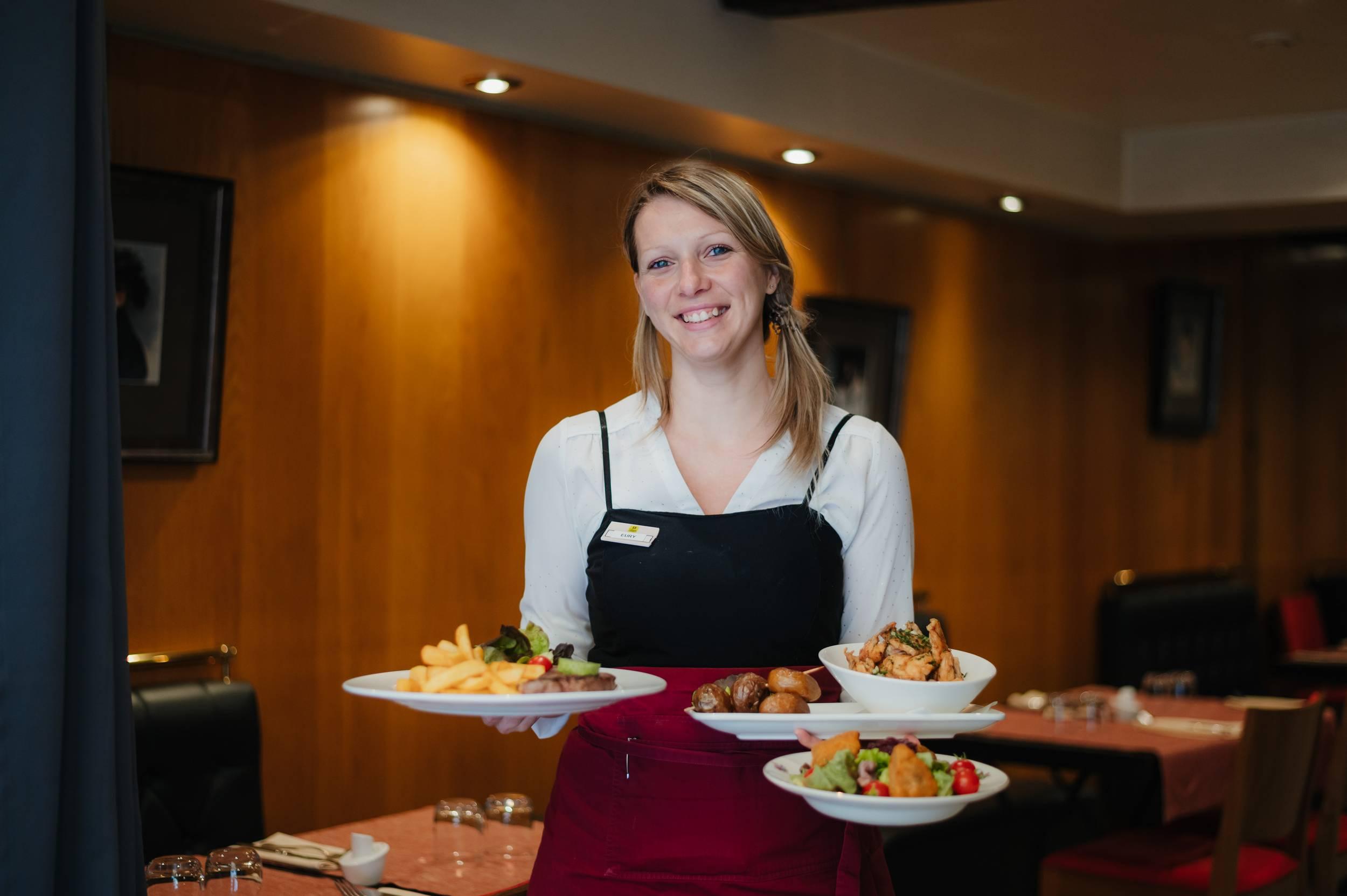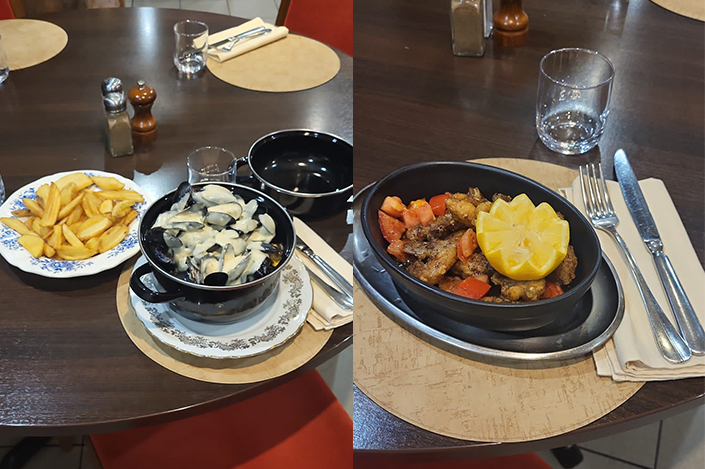 Chef's specials
In addition to the menu, come and taste
Fridays, lunch and dinner: mussels and fries €14.9
Sundays, noon and evening: frog legs €22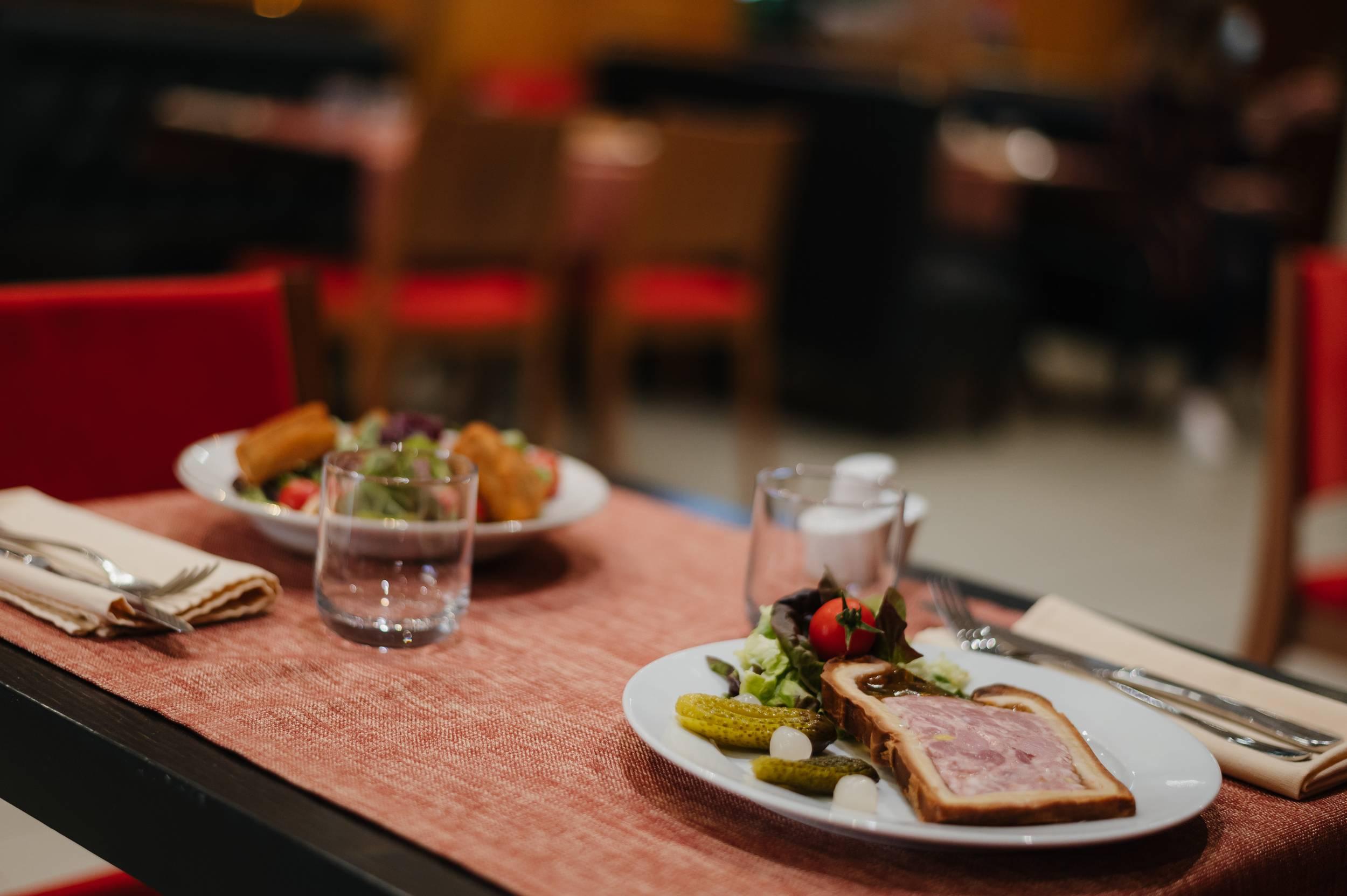 Starters
Beef carpaccio, mesclun, capers and parmesan
Tuna tartare with mango and fresh herbs
Small Champsaur salad, tourton and ravioli, mountain ham
Warm goat cheese, honey and walnut salad
Tomato and Mozzarella di Bufala, arugula pesto
Starter of the day, look at the blackboard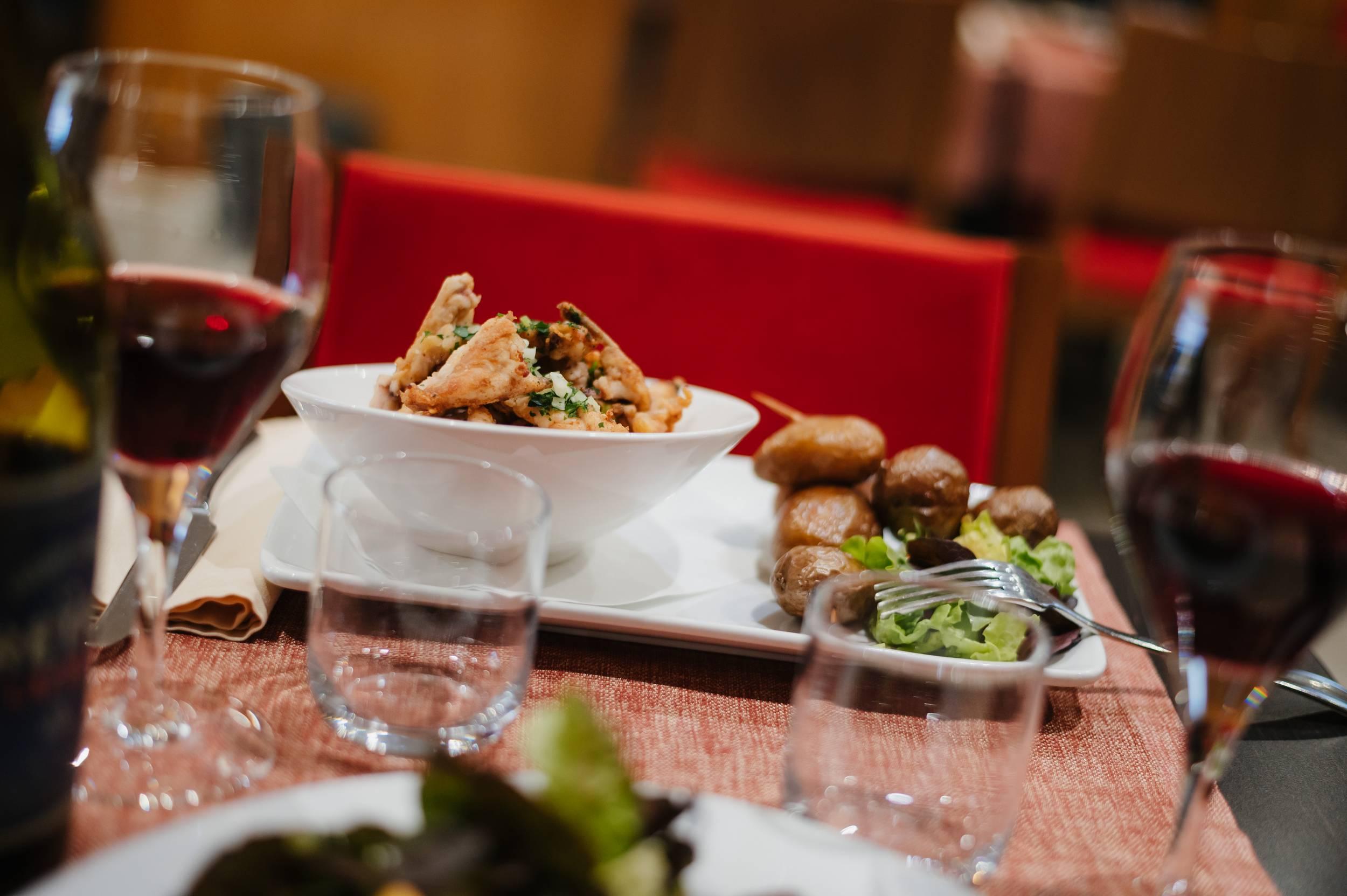 Main dishes
Roasted camembert, new potatoes and mountain ham
Roasted salmon fillet, Champsaur ravioli
The beautiful Milanese cutlet and spaghetti with tomato
Mountain burger, regional tome and fresh fries
Champsaur salad, tourton and ravioli, mountain ham
Beef tartare with fresh fries, small mesclun
The traditional donkey ear gratin from our region
Market special, look at the blackboard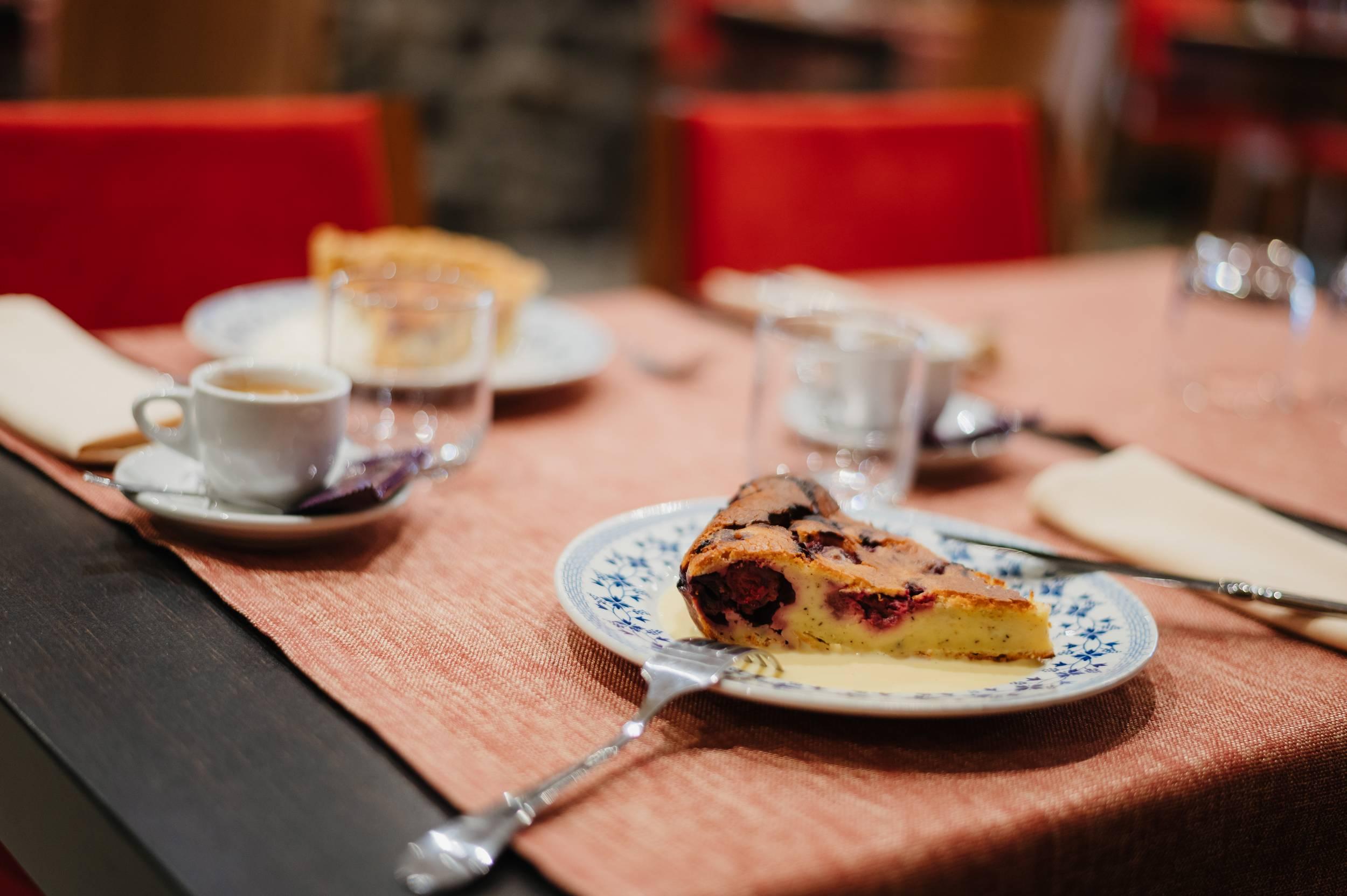 Cheese and dessert
Hautes-Alpes cheese platter*
Mango bavarois, apricot coulis
Chocolate tartlet and its crispy
Glazed parfait with genepi from the Hautes-Alpes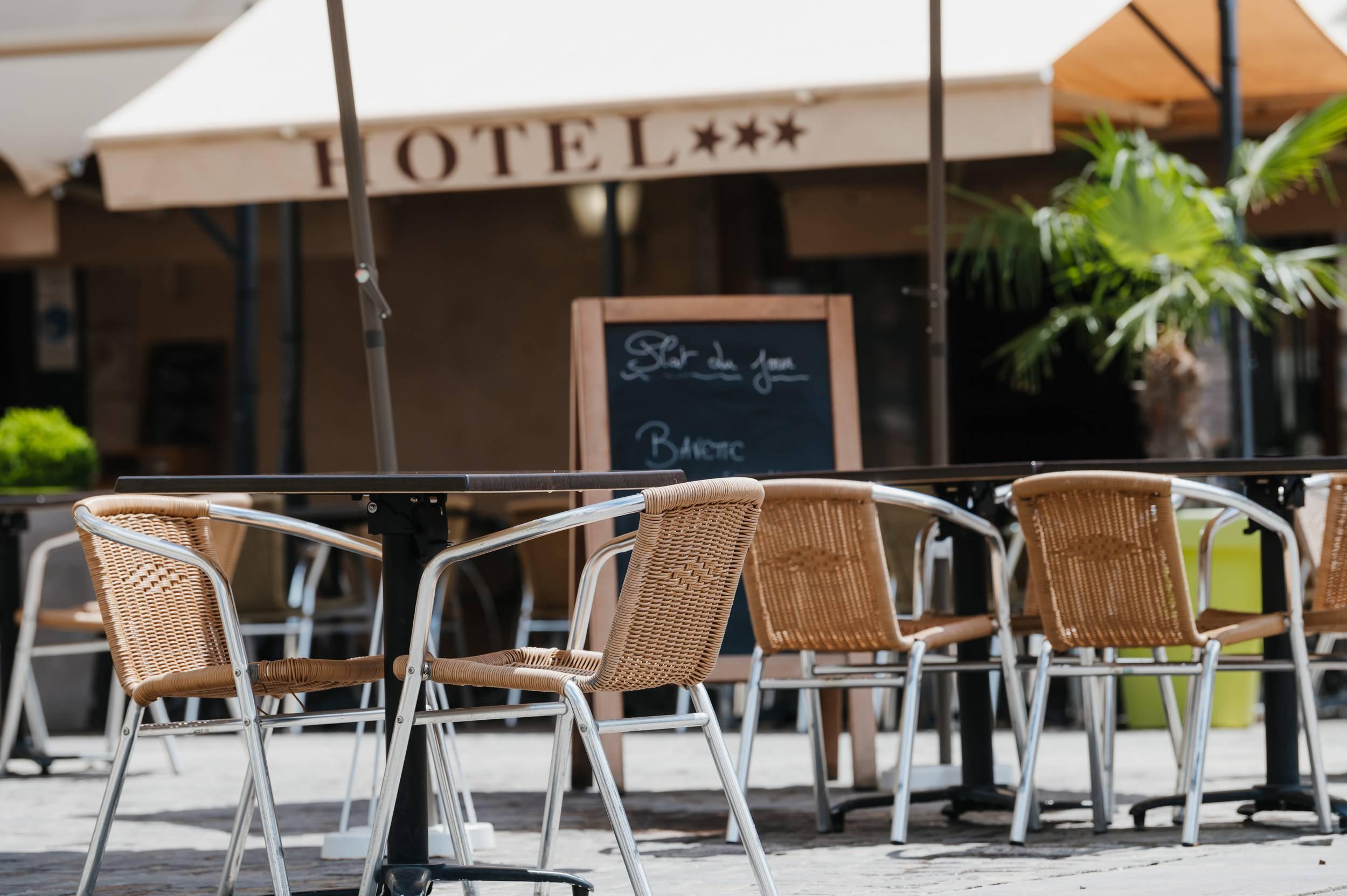 Kids' menu
For under-12s, the price of menu = child's age
Chopped steak with fries or pasta and parmesan cheese
Hautes-Alpes apple crumble